Excelitas offers innovative UV curing solutions that provide leading manufacturers worldwide with the most advanced, simple-to-use and reliable UV curing technology. Our OmniCure® product line leverages our long-standing, proven industry expertise to deliver faster and more consistent UV curing results to ensure our customers capitalize on highest product quality and production efficiency savings across various applications. UV curing systems offer a high degree of adaptability and ease of integration with a comprehensive product portfolio ranging from precision UV spot curing to advanced LED UV area curing systems. Addressing the demands of a wide range of UV applications, our core UV curing technology is designed to meet the demands of assembly applications that can be easily integrated into automated and stand-alone manufacturing environments.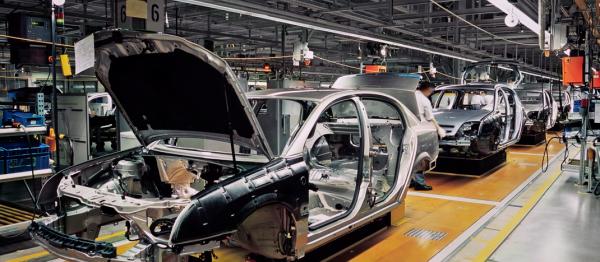 Automotive
With an increasing demand for manufacturers to maximize productivity of their plants around the world, UV and UV LED curing has become an important assembly technique in the manufacturing assembly process, due to its' rapid processing, on-demand cure, ease of automation, low energy requirements and solvent-free bonding.
Medical
An important bonding and assembly technique for medical device manufacturers is the use of UV curing adhesives due to their rapid processing, cure on-demand nature, ease of automation, lower energy requirements and solvent-free bonding.