Enabling air power through photonic Innovation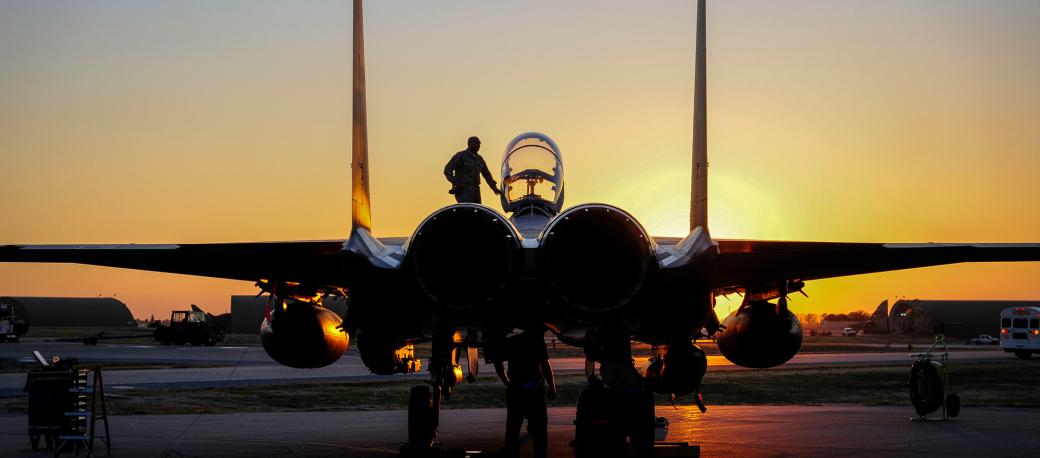 Excelitas delivers mission-critical power and photonics to support a wide range of demanding airborne and space-based platforms. As leaders in sensor, optical and electronics technologies, our components, systems and technological expertise are empowering next-generation airborne platforms. 
DC-DC Converters
AC-DC Converters
GPS and Radar systems
Communications and illumination
Engine Control Systems
Laser threat detection
IR missile threat detection
Fire-control systems
Countermeasures
Heads-up Displays and Helmet Mounted Displays
Today's advanced defense and aerospace applications demand a partner that will provide the technology and expertise to get the job done right the first time. We have decades of experience providing custom designs, Commercial Off The Shelf (COTS) and Military Off The Shelf (MOTS) modules, build-to-print and depot repair services.
Our power supplies, optics and sensors technologies are designed and manufactured to meet the most stringent customer specifications and withstand the harshest operating environments, including natural and man-made radiation environments. Excelitas' solutions meet the highest industry performance standards:
Quality: AS9100/ISO 9001
Continuous Improvement: Lean & 6 Sigma
Solder & Workmanship: J-STD-001 & IPC-610 certified operators and inspectors
Environmental Health & Safety: OHSAS 18001; ISO 14001
Our pulsed laser diodes and YAG-based Avalanche photodiodes provide sensory accuity for avionic applications including LiDAR, semi-active laser receivers and terminal guidance, laser warning and proximity fuzing. Excelitas' high-performance and ruggedized radiant-energy solutions provide superior IR countermeasure systems and spacecraft lighting.
Rising from our Qipotiq heritage, we have been defining the cutting edge of Head-up display and helmet-mounted display technologies for more than 50 years. We are experts in conventional dielectric, freeform and holographic combiners, as well as waveguide optics to realize HUD miniaturization and enhanced image brightness and colorization.