Fast and accurate circuit inspection and assembly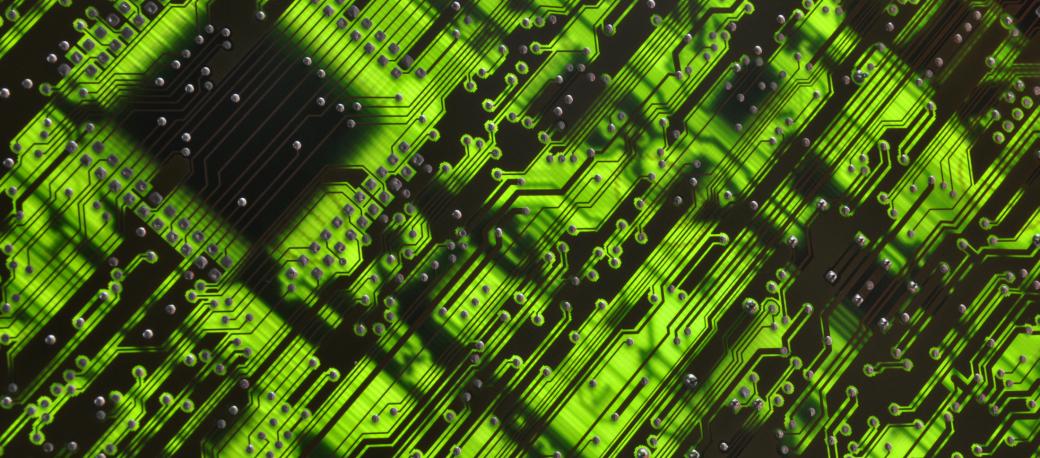 Electronics manufacturing require an inspection process with microscope-detail resolution over large areas  to ensure quality.  Printed circuit boards (PCB) and flat panel displays (FPD) benefit from the versatility and superior optical performance Excelitas imaging systems provide because we can scale the finest precision optics to accommodate the largest camera sensors and thereby cover more inspection area quicker without reducing resolution.  
In addition to our system of high-magnification micro inspection lenses, complete with fixed and programmable zoom options, for the industry's standard cameras,  Excelitas makes the first off-the-shelf microscope system that is specifically designed to be used with large sensors with a chip diagonal of up to 56 mm. The system is fully modular and can be adapted to many applications that require high resolution with large field-of-view. This combination of high-resolution optics and large-format sensor optimization expedites many inspection tasks and enables other applications which may have previously been altogether unachievable.

Among many others, some of these applications include:
• Flat-panel display (FPD) inspection
• Semiconductor inspection and processing
• MEMS & Nanotechnology
• Printed circuit board (PCB) inspection
• Technical microscopy
• Materials science
• Micro measurement & metrology
UV curing is also widely used in electronics applications for low-temperature, high-speed, repeatable adhesive bonding, component marking, encapsulation, masking and more.  These high volume UV assembly applications require precise control of irradiance, spectral output and temperature to achieve the throughput and yields necessary in an automated process. Excelitas offers UV curing systems designed to meet the demands of electronics assembly for many applications, including:
 Automotive electronics
 Bluetooth headsets
 cell phone assembly
 Compact camera modules
 Digital projectors
 Fiber optic components
 Liquid crystal displays
 Micro speaker assembly
 Optical data storage
 Smart cards
Excelitas technology delivers the performance, stability and reliability that manufacturers need.