Lighting, imaging and curing for the best in dentistry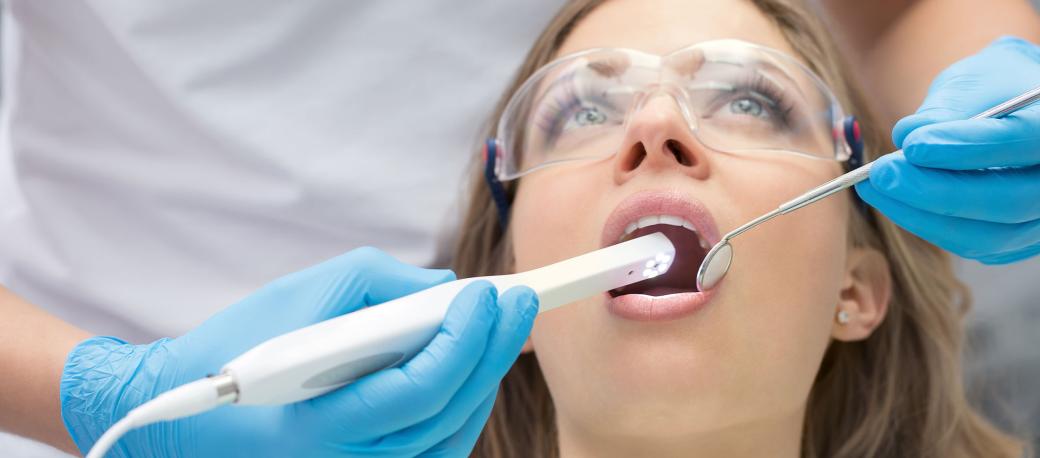 Excelitas ergonomic intraoral cameras personalize patient interaction with high-definition pictures and video kept sharp by an automated fast-focusing  liquid lens. Engineering and aesthetic gems, these imaging wands demonstrate our ability to merge lighting, imaging, and electronics with the high quality and ease-of-use that today's patients and practitioners expect. 3D intraoral cameras can acquire a high-resolution digital impression of a single tooth or the full dental arch with precise mapping of dental topography. 
From handheld diagnostic tools to exam lighting and headlamps, Excelitas LEDs and Xenon lamps provide the desired amount of high-CRI light at the color temperature dental OEMs desire. With our own chip-on-board platform or an infinite range of custom options, Excelitas designs and manufactures environmentally-conscious lighting solutions to meet requirements for power consumption, long life, low heat, shadow reduction, size and weight. 
Excelitas expertise in dental UV curing solutions extends from intraoral solutions to the manufacturing of dental devices and hardware, including additive manufacturing.