Enabling the technology that makes most everything function today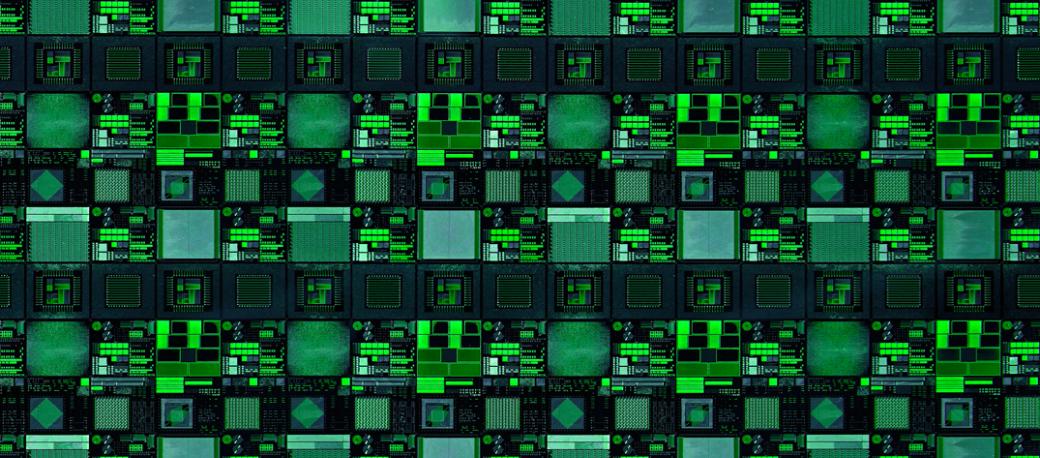 Microprocessor chips and display technologies define our modern life in faster, smarter, thinner, brighter computers, phones, and tablets. The ever-shrinking scale of integrated circuits necessitates higher resolution illumination and imaging for silicon semiconductor production, driving optical systems to extreme ultraviolet wavelengths, better performance, and strict contamination control. In photo lithography, inspection, metrology, wafer alignment and rapid thermal processing applications, Excelitas technology delivers the performance, stability and reliability that tool builders need. Excelitas has proven itself as an ideal partner to help semiconductor production equipment suppliers maintain their competitive advantage by providing technical depth, manufacturing infrastructure, and the spirit of innovation.
A rich history in the semiconductor and micro-electronic industries
From design and prototyping all the way to volume production, in the fields of lithographic production, wafer inspection, chip bonding and packaging, Excelitas has the high-end optical components, systems and modules OEMs need.  With more than 25 years of experience in designing and producing  optical solutions for providers of equipment for the semiconductor industry, Excelitas' teams of experts deliver the wavelength, resolution performance and optomechanical precision needed.
No matter how small or what spectrum
Our systems and modules can meet the ever-decreasing feature sizes necessary for the mission critical inspection, testing and packaging processes of integrated circuits.  From UV through IR, our customers turn to us for a range of microscopy, machine vision, beam delivery and electro-optic solutions.