Live Webinars
High-speed Tunable VCSEL for SS-OCT Imaging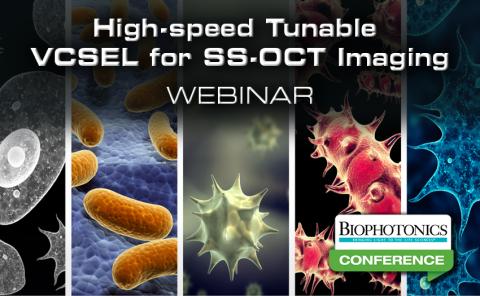 Date
October 26, 2023, 7:30 - 8:30 am EDT
Presenter
Nate Kemp, Market Development Manager, Excelitas Technologies
This presentation will discuss the introduction and integration of swept vertical-cavity surface-emitting lasers (VCSELs) to address challenges in OCT imaging. OCT has revolutionized non-invasive imaging in many biomedical fields, but the need for reduced image collection time and easier image interpretation is ongoing. Axsun Azmyth™ VCSELs offer high speeds, high ranging depth, and flexible performance while enhancing the capabilities of swept source OCT systems in patient care.
About the Presenter:
Nate Kemp, Ph.D. is a market development manager at Excelitas Technologies and supports the Axsun brand of products, including high-speed tunable lasers, data acquisition, and integrated SS-OCT imaging engines. His 23-year career in the optical coherence tomography field spans academic research, medical device design & clinical validation, product management, and technical sales/support. Kemp earned his doctorate in biomedical engineering and enjoys helping customers overcome their product development challenges by using his optical systems and software engineering experience with many aspects of OCT technology in a variety of applications, including cardiology and ophthalmology.